Blower Belt Guards

Dyer's Machine Service Inc sells polished belt guards that cover the upper pulley and the driver's side of the belt. Adds some more style to the blower kit as well as keeping objects and fingers out of harms way.


Our first design will accomodate upper pulleys 36 Teeth or smaller (1/2" pitch) or 57 Teeth or smaller (8mm).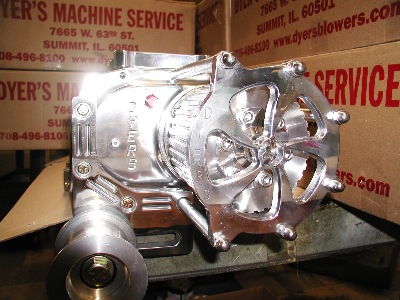 Comes with 6 studs, 6 polished standoff tubes, polished front cover with Dyer's name, stainless washers and nuts.


The belt guard is a fits all kit meaning the standoff tubes and studs are extra long and need to be cut down to fit each installation.

That allows the kit to fit a wide variety of applications.

Pricing is $295.00 + shipping.